In-depth preventative maintenance from factory-trained and accredited field engineers.
Backed by 24/7 monitoring and support. So you never have to worry.

Maximize equipment performance

Control maintenance costs

Enjoy better TCO
Six advantages of Site Support Services preventative maintenance
Tailored programs We tailor our preventative maintenance programs to your data facility's specific mission-critical cooling and electrical demands.

Consistent staffing We assign the same technicians to service your equipment every time — so you can feel that they'll understand your systems, know your procedures and follow your work protocols.

World-class engineers Our Liebert-Vertiv factory-trained field engineers know their way around all the leading brands of HVAC, electrical and precision cooling equipment.

Guaranteed response Our preventive maintenance customers enjoy preferential scheduling — and a guaranteed 4-hour 24/7/365 response in an emergency.

Meticulous record-keeping We keep full and accurate case histories on your equipment and its servicing for QA purposes.

Genuine parts We maintain a large inventory of Liebert-Vertiv spares and parts from other leading brands.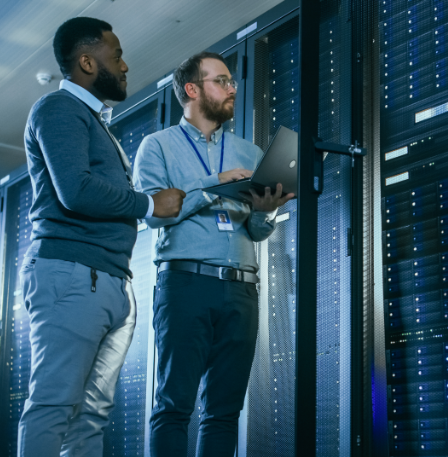 We regularly service and maintain:
Environmental HVAC and air conditioning
Electrical systems
Data center access floors and air distribution
Uninterruptible Power Supply (UPS) and backups
Emergency stand-by generators
Fire suppression systems
Water detection systems
Intelligent power conditioning and distribution systems (PDUs)
CRAC units
High density cooling
Humidification systems
Cold/hot aisle containment
Control maintenance costs, and maximize the uptime and lifespan of your equipment.